---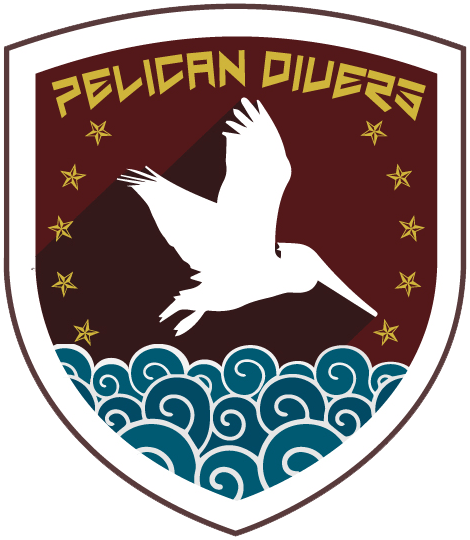 ---
Who Are We?
We are a premiere dive education company based in Kuala Lumpur, Malaysia. Over the last 2 years we have emerged as the go-to dive education company that delivers highly personalised and one-on-one dive coaching.
Our team consists of talented dive instructors who are dedicated to teach people to be the best scuba divers. We understand the thrill, adventure and danger that comes with scuba diving thus we pay extra attention to the safety procedures and processes in our teachings. Through this we are able to train and groom the best divers.
Find Out More
Pelican Divers' Mission
Our mission at Pelican Divers is simple. We strive to show enthusiastic divers the absolute beauty, joy and the wonders of diving. It's a thrilling sport for all the ocean and water lovers. Our mission is to make the process fun, engaging and highly educational.
Pelican Divers' Vision
It is our vision to train our divers to have exceptional role model characteristics, and proud ambassadors of the seas. We promise all our diver trainees 110% commitment and dedication in the learning process. We make sure that you not only become great divers, but also have a great time doing so.
How It All Began?
Our founder Azman Faris is not only certified as a PADI Scuba Instructor, he is also a licensed commercial pilot with instrument rating having graduated from Malaysian Flying Academy in Melaka, Malaysia. Not wanting to become a run of the mill scuba diving Instructor, Azman trained rigorously under the watchful eye of (Rtd) Colonel Richard Mei, consistent PADI Platinum Course Director (Only 71 awarded in 2013 and only 2 in Malaysia).
Diving

100%

Instructing

100%

Customer Happiness

100%
His training method was in line with Azman's aviation background – the utmost respect for safe diving procedures and processes. Azman has always prioritized quality over quantity. Combining his deep understanding of physics and physiology in order to train the brightest and most well rounded scuba divers.
Safety
At Pelican Divers we realize the risks and dangers brought by Scuba Diving. This has made us conscious and very particular of high standards, good diving skills and habits. We know diving is fun and full of buzz but perfection and playing safe is our top most priority. We make sure that all divers who certify with Pelican Divers are not just exceptionally good divers but also are role models divers wherever or whenever they dive.
Service
Once our divers are enrolled, we provide them with 24 hours tech supports throughout the courses. At Pelican Divers, Instructor-Student barriers have no space. We wish to make this learning process a fun and sociable as well as interesting activity. Our Whatsapp Group Chats are created just to make this intermingling between the learners and the teachers possible.
Satisfaction
Our services are no doubt unparalleled, but we also guarantee our customers that the time spent with us is an experience of a life time. Malaysia is home to some of the most exotic looking beaches and duty free islands. The fun simply never stops in the waters. If there's anything else you'd like to know about us and we've not ticked it off, just get in touch. We'd love to have a chat with you.
---
I had a really good time bro. Learnt so much and hanged out with so many cool people, I'm definitely recommending you guys to my friends. Let me know when you have your next dive trip!
Timothy Lim
---
I had done some scuba diving before but hadn't been certified. Going through this process was amazing and very educational. I feel very confident that I learned all the necessary skills needed for further diving. Thanks again Azman you were awesome!
Damien Brzoska
---
Azman made getting our PADI open water certification a blast. He was patient, helpful and always clear with his instructions. I'd recommend him to anyone and hope to dive with him again in the future!
Chris Hexton